How do I log in?
Enter your given username and password and click login
Where are vacancies managed?
Where to find existing vacancies
In the dashboard, click on Job Listings in the left sidebar, this shows you all current job listings. clicking one allows you to edit it
Adding new vacancies
Hover over 'Job Listings' and click 'Add New'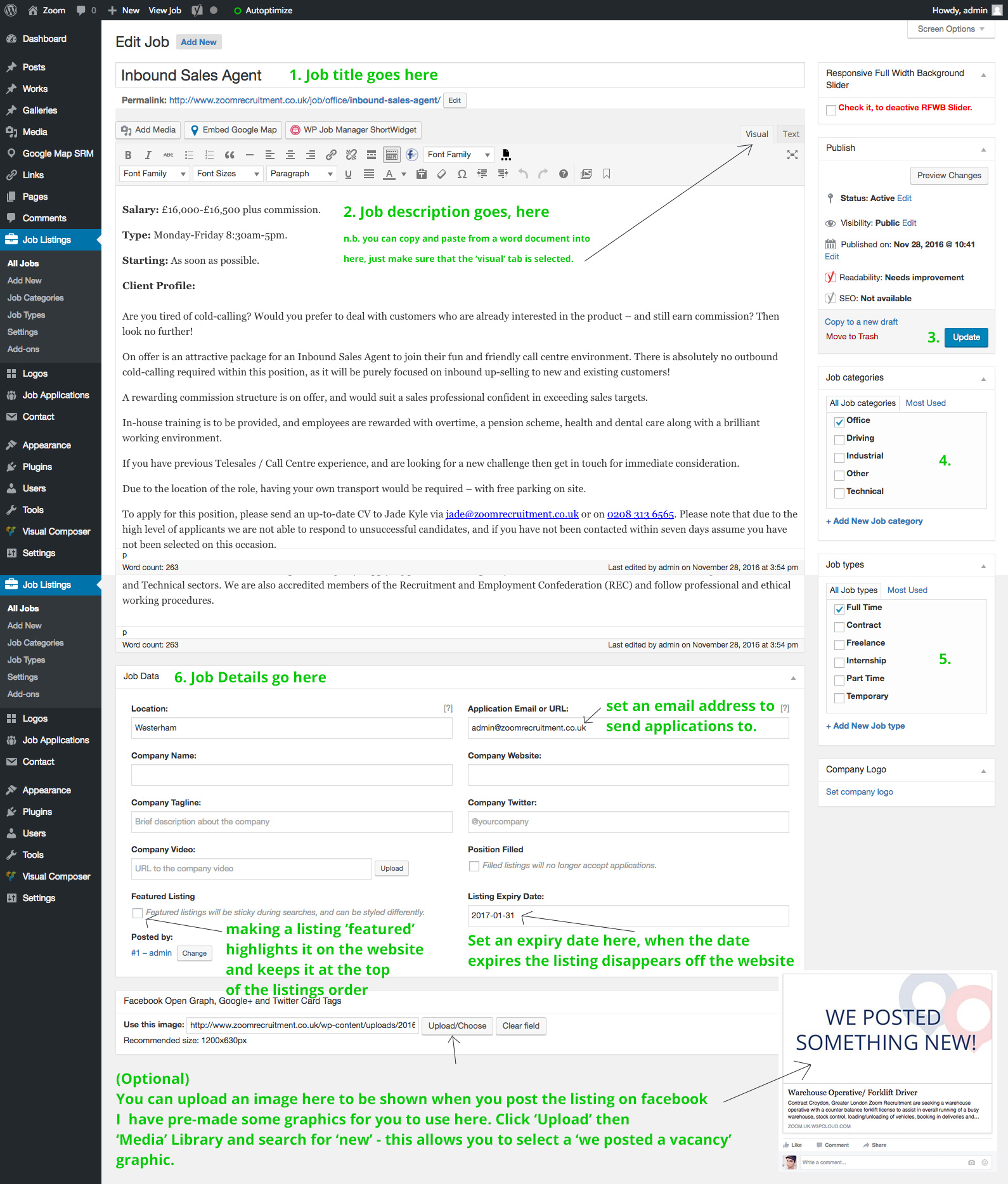 3. The blue update button makes any changes you have made live on the website
4. assign the job to an industry type here
5. Set the job type here (temp, full time etc).
How to update pages and blog posts?
Please refer to this guide below.