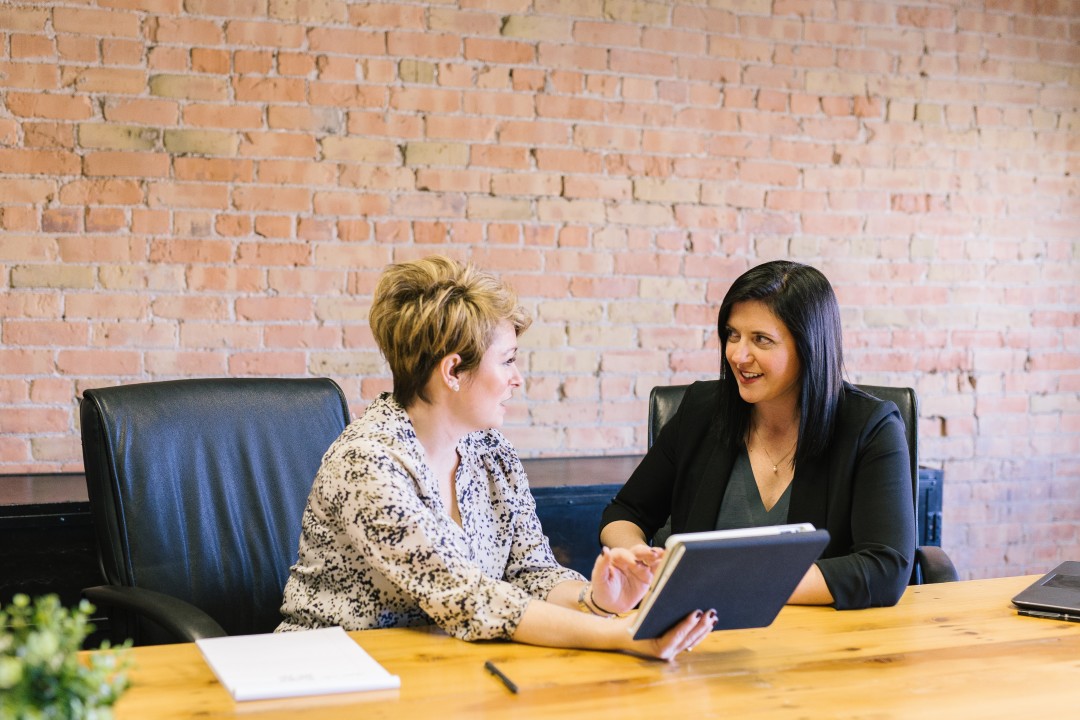 It's that time of year again: the clocks have gone forward, and April has arrived. This also means that businesses across the country are springing into action to ensure they are complying with the annual employment law changes. As if dealing with the impact of the ongoing pandemic, as well as looking out for the changes that come with Brexit, wasn't enough, right?
Fortunately, at Zoom Recruitment, we go above and beyond to ensure the whole recruitment process is as smooth as possible for every single one of our clients. This means that when changes happen that could impact those we work with, like the annual revision of employment laws, Zoom is here to make things as easy to understand as possible, for both recruiters and candidates. Let's break it down, shall we?
National Minimum Wage and National Living Wage
All workers, including temporary and freelancers, are entitled to receive at least the National Minimum Wage (NMW) and this has been increased, as of 1st April. You can see below how each age bracket has been affected:
21-22-year-olds: £8.36/hour (an increase of 2%)
18-20-year-olds: £6.56/hour (an increase of 1.7%)
16-17-year-olds: £4.62/hour (an increase of 1.5%)
Apprentice rate: £4.30/hour (an increase of 3.6%)
Plus, for the first time ever, the National Living Wage (NLW) has been extended to 23 and 24-year-olds too (up until now, it's only applied to those over the age of 25). This means that:
23-years-olds (and over) will now receive at least £8.91/hour (an increase of 2.2%)
A change that we can see impacting a number of our clients, especially those in the NHS, is that if a staff member has no fixed place of work, time travelling between home and work now counts as 'working time'. For example, this could apply to roles like that of a community nurse, who travels between patients' homes throughout their working day.
Keep a record
When the government announced an increase in NMW and NLW earlier this year, they threatened to 'name and shame' any businesses in breach of the law. Although we're yet to see many brand names make the headlines, we here at Zoom Recruitment use our experience and knowledge to support employers in ensuring their policies are fully up to date, benefitting not only recruiters but candidates too.
It goes without saying that it's really important that all employers ensure their policies meet the latest laws. There is a requirement that businesses need to be able to provide evidence that NMW and NLW has been paid for the past three years.
Maternity, Paternity and Adoption Pay
The weekly rate of statutory maternity, paternity, shared parental, adoption and parental bereavement pay has now been increased to £151.97 (or 90% of the employee's average weekly earnings if this figure is less than the statutory rate).
All of the former regulations surrounding maternity, paternity and adoption pay remain the same.
Statutory Sick Pay
A worker who is unable to work because of sickness may qualify for statutory sick pay (SSP) and as of April, this has increased to £96.35/per week. As before, to qualify for SSP, the worker must be sick for at least four or more days in a row and earn over £120/week.
While this rate applied to all employees, the actual amount each individual is paid will depend on the number of 'qualifying days' they work each week. To find this information out, use the government's SSP calculator.
IR35
IR35 is the anti-avoidance tax legislation that was designed to correctly tax 'disguised employment' at a rate similar to employment. Put simply, a disguised employee is a contractor who fills a permanent position within a company.
From 6th April 2021, businesses will need to prove that roles filled by a contractor are only temporary and don't exceed a two-year requirement. The legislation states that any role that exceeds this can be filled by a full-time employee, where the responsibility of filing tax and national insurance to HMRC is with the hirer. This makes the business, and not the worker, liable for any incorrect assessment or unpaid taxes.
Businesses, large and small, should be creating new airtight recruitment policies to suit. If you haven't done so already, communicate any new procedures to your employers, in order to build trust and confidence within the business.
To some, the latest law changes might seem pretty straight forward, but we also understand that they can also appear overwhelming. Whether you're recruiting or searching for your next job, rest assured, Zoom Recruitment is here to help you every step of the way, so don't hesitate to get in touch.