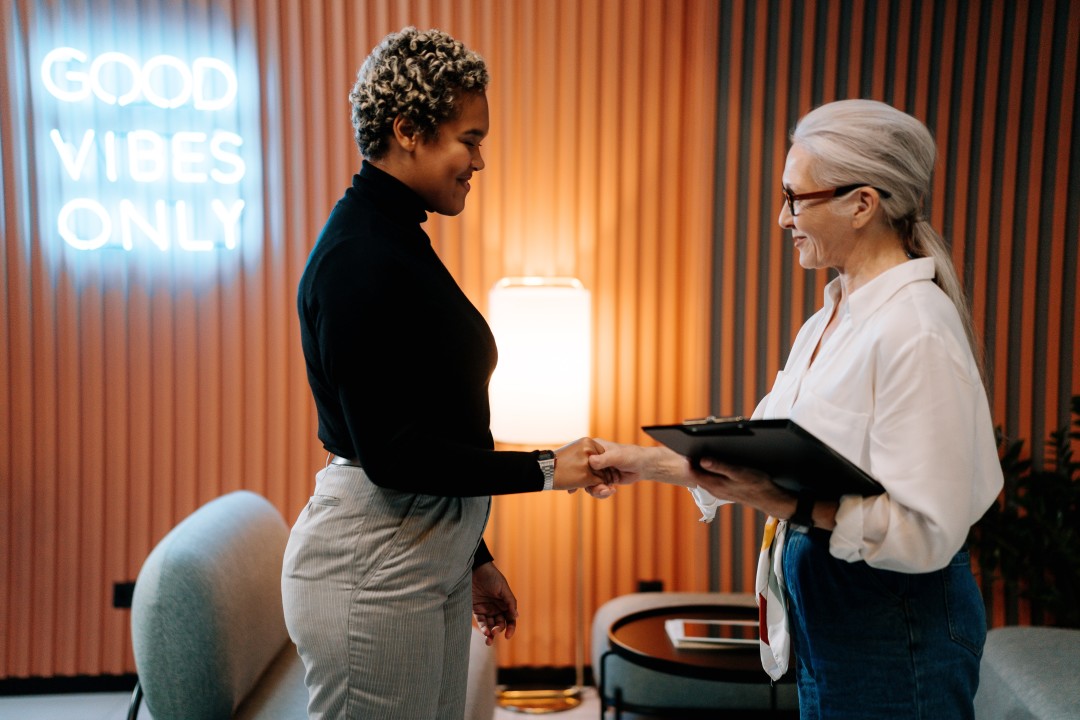 Is your business struggling to recruit? Perhaps you're finding you have a high staff turnover, and you don't know what the solution is? Maybe your job advert is being seen, just not by the right candidate? Or are you finding that too much of your time is being spent on recruiting? Whatever the size of your business and regardless of whether you have a human resources department or not, there are often many signs that might be telling you that you need to work with a recruitment agency, just like the professional team at Zoom Recruitment. Ultimately, there's a reason the recruitment industry is growing. In fact, recent stats, those from 2018, shows that there are more than 39,200 recruitment agencies across the UK, a number which has grown by more than 7,500 in a decade. So, why is it that businesses just like yours, are more and more often finding themselves needing a recruitment agency?
Your job ads aren't being filled
It really might be as simple as not being able to fill your job openings. Yes, despite putting the job adverts up on social media and recruitment websites, you just aren't getting any applications – or at least not the applicants best suited to the role.
At Zoom Recruitment, we are passionate about getting to know the businesses we work with, which means learning about what type of candidate you're after. From there, we are able to combine our understanding of your business, with our experience in the industry, along with knowledge of current recruitment trends, to correctly place your job adverts in the right places, to guarantee they are being seen by the candidates you want to target. Furthermore, our extensive expertise means that we can confidently support you in creating an attractive job advert, advising with things like competitive pay and employee benefits.
You're spending too much time recruiting
Let's face it, trying to hire somebody yourself can be a time-consuming commitment. From sorting through and reviewing CVs, to holding countless interviews, the recruitment process can take up a lot of your time – time that especially small business owners simply don't have. After all, time is money, right?
Working with a recruitment agency instantly reduces the time you will spend on recruiting. They will sift through those CVs, so you don't have to – which means you'll only see the candidates that have the potential to fill the role. Better still, a recruitment agency can relieve you from as much of the hiring process as you wish, including the admin that goes with recruiting, scheduling the interviews and feeding back to candidates.
You're spending too much on recruitment
Whether it's a rise in the amount of money you're spending on job adverts or the cost that comes with hiring the wrong person for the role, you might be finding the recruitment process is costing you too much. If this is the case, you'll soon discover that working with a professional recruitment agency could save you a whole lot of money. Not only will a recruitment agency advise you when it comes to allocating budget appropriately when placing job adverts, but they will also support you in recruiting the right people for the job, which means no more wasting money on the wrong candidates.
You're not sure what type of candidate you're after
From not knowing if you want permanent or temporary posts, to deciding whether you need full or part-time staff, there are plenty of decisions that need to be made before your job advertisement even goes live. The thing with job adverts, it's not a one size fits all. This means, even the smallest of details might feel like the biggest and hardest decisions to make.
If you're not 100 per cent sure what type of candidate you're after, then why not get in touch with the experts? Working with a recruitment agency means you'll have support from professionals in the industry who have the experience to advise you as to what is best for your business.
Your organisation is changing
Changes to your organisation can be overwhelming and sometimes difficult to manage. Whether it's a team shuffle or developments to your business's objectives, you might find yourself needing to bring in new employees – either temporary or permanent. If this scenario sounds familiar, you'd benefit from hiring a recruitment agency.  Whatever kind of change your organisation is going through, it's best to have a recruitment agency by your side, to make the process as seamless as possible, while helping to identify and fill any necessary up-and-coming roles.
Ultimately, the recruitment process can be hugely time-consuming, expensive, and stressful for any business, of whatever size – no matter how many roles need filling. And, if it's not done right, it can be even more costly to your business, short and long-term. For the benefit of both you and your organisation, you should seriously consider reaching out to a professional recruitment agency. At Zoom Recruitment, we're committed to saving you time and money, while providing you with essential support, advice and guidance during your recruitment journey. Simply put, working with Zoom Recruitment is priceless. Get in touch and speak to a member of our team today.