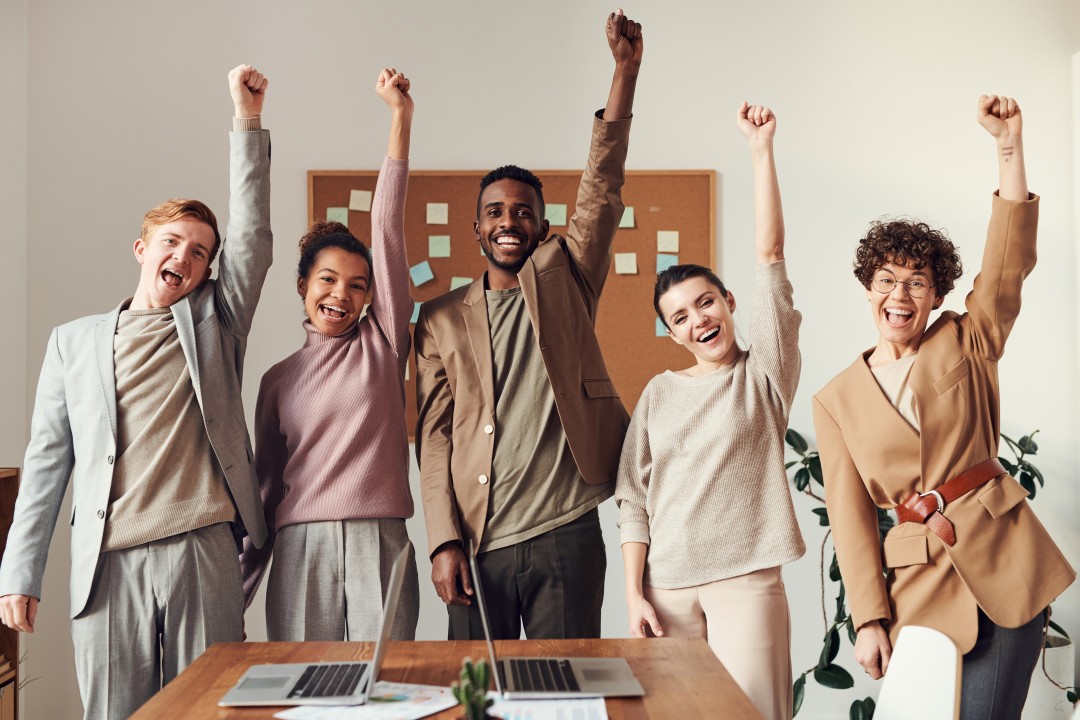 OK, so before we get started, let's clarify what the term 'Gen Z' actually means. Simply put, it refers to anyone born between 1997 and 2012 – although some theories extend this to 2015. What's more, statistics predict that by 2025, Gen Z is likely to make up almost 30 per cent of the workforce.
What really sets Gen Z job seekers apart from other workers though, is how frequently they appear to be switching roles and industries. Of course, while job-hopping is common across all age brackets – in the hope of seeking stability and driven by better pay, among other things – it's Gen Z that seems to be those dominating this trend. Don't just take our word for it, the numbers say it all, with research showing that one in five workers switched jobs last year and a third of these, were Gen Z. This year, it's anticipated that one in four people will switch jobs, with Gen Z expected to be up there once again. In fact, Gen Z employees actually tend to plan to move jobs in three years or less. But why is switching roles and industries proving so popular among the younger generations?
Better Pay, More Benefits
Seeking a better salary packet and additional benefits is nothing new in the world of recruitment. However, with a rise in student loans, together with an uncertain economy, there appears to be an urgency and pressure for Gen Z workers to find a job that pays the bills.
Also, career-driven Gen Z candidates know their worth and they're taking full advantage of a job market that has recently exploded. They want to be climbing that career ladder, getting a higher salary, gaining more experience, and a job title promotion.
As well as searching for a higher salary, Gen Z employees are prioritising the need to have a good work-life balance and flexible working, which, in a lot of cases, means the opportunity to do their job from home, whenever possible.
More Jobs Than People
It comes as no surprise that members of Gen Z are switching roles more regularly, with a third of modern-day graduates expected to receive multiple job offers after finishing university. With that in mind, Gen Z recognises that there are more job vacancies out there than there are people to fill them and they're making the most of this opportunity.
Value-Driven Job Seeking
What Gen Z job seekers bring to the table is that they tend to be led by their own values and morals when it comes to searching for a new role. Rather than simply being attracted to a job title, members of Gen Z want to know that their choice of the workplace reflects their values, with diversity, equality and inclusion all high on the list.
Furthermore, it looks like Gen Z focus a lot on building relationships in the workplace. They have high expectations for proactive communication and transparency. They value regular feedback and what's more, feel they should be recognised when recognition is due.
No Longer A Red Flag
Gone are the days where switching jobs was once deemed a red flag. In fact, it is becoming a much more common occurrence now, which means that employees aren't turning away potential candidates they might not have considered in the past, due to frequent job switching.
Ultimately, with more and more members of Gen Z entering the job market in 2021, it's vital for businesses to adapt if they want to retain permanent modern-day members of staff. Here at Zoom Recruitment, we have a wealth of experience in the recruitment industry. Our knowledge and expertise mean that we can support both candidates and employees throughout their entire recruitment journey.
If you're looking to recruit, then it's time to get in touch with Zoom Recruitment.