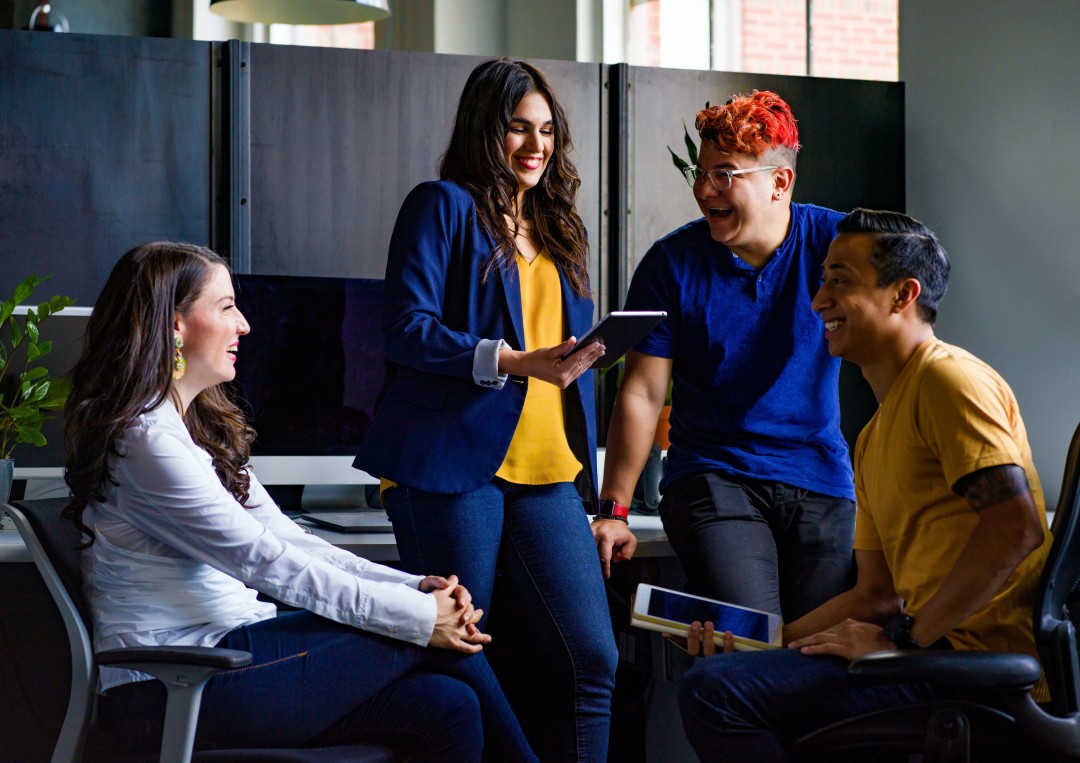 Finding the right recruitment agency is no easy task. And with 76% of hiring decision-makers say attracting quality candidates is their number one challenge, it's no surprise that using a recruiter is the preferred method of finding the right talent in the UK. Hiring a recruiter can be a costly exercise for any business, so ensuring you find the right agency that will fulfil your exact requirements is a must. Here, we explore five key considerations when searching for the right recruitment agency for your business.
Specialisms
Of course, there are thousands of industries within the UK. Some recruiters will work with every sector and role, but others will specialise in certain industries, allowing them to truly get to know each role and its requirements. Having worked closely with these professions for over 10 years, Zoom Recruitment Services specialise in finding the right talent within the logistics and NHS sectors covering supply of interim and temp staff to warehouses, transport, hospitals, office and through to professional headhunting at executive levels.
Training and Accreditations
Have you considered what endorsements and training your recruitment agency has? Working with an agency that has the right industry accreditations comes with many advantages. Our partners benefit from over thirty years combined recruitment expertise coupled with our FORS, FTA and REC accreditations. Not to mention our experience working with a number of renowned national Managed Service Providers such as GRI, Neuven and CCS. As a frequent NHS and Public sector provider, Zoom are also part of the audited Crown Commercial Services framework to supply to hospitals, schools, councils and governing bodies across the UK.
Tools and Technology
It's all very well hiring an agency to take the difficult task of recruitment out of your hands, but you'll probably want to know how they're going to deliver. What makes your chosen agency different from the others? What tools and technologies are they drawing upon to ensure your business needs are met.
Here at Zoom, we use cloud-based software and the latest platforms and technologies to match your every role with the right, qualified individual. We can also draw on our vast database of experienced and skilled candidates from ground floor up to executive level, all of which have been screened and vetted in advance. It can take months to fill some of the most technical and hard-to-fill positions, but this can really speed up the process having a qualified database and access to headhunting tools built within Linked In. This is also particularly important if you're looking to source a large number of temps at short notice or to fill a niche, permanent role.
Compliance
From technical assessments to data privacy and security, compliance is a crucial part of recruitment. Current legislation includes The Companies Act 2006, The Employment Agencies Act 1973 and The Conduct of Employment Agencies and the Employment Businesses Regulations 2003.
Using a recruiter that offers strict policies, experience and peace of mind in these areas is vital. Zoom's technology and adapted software automates and streamlines key admin tasks, such as recording worker hours, driver or DBS police checks, right to work compliance and timesheets. Our cloud-based software allows our consultants to work at a location that suits you, whether it be remotely, at home or from the client's office. It is Zoom's full intention to ensure we are adding value and not just 'placing candidates' in line with this approach we offer full vetting which we are happy to develop and share with our clients.
Quality of Service
Finally, if you're hiring on a frequent basis or in volume, your chosen recruitment agency will act as an extension of your HR team. Finding the right individuals that will complement your team in the right areas is vital. The chances are, you're going to be speaking with this person or agency on a weekly or maybe even daily basis, so you'll want them to be a good fit and flexible to adapt to your business. Zoom Recruitment Services Temp Consultants are at your service offering an on-call service 24 hours a day, 7 days a week we work really hard to understand your business requirements and work as part of your team in offering recruitment solutions.
Our experienced, permanent consultants offer a consultative approach to your recruitment and an executive headhunting service, helping to fill even the most technical and senior roles. Zoom understands that the competition to attract highly specialised skill sets is pivotal to any successful operation so we are always proactively networking within LinkedIn and speaking with top talent in key industries.
Why not speak to one of our qualified and accredited recruitment team to discuss your business's recruitment needs? We're on hand to support you with both permanent and temporary roles. With Black Friday and Christmas in mind, there's no better time to start your recruitment drive.