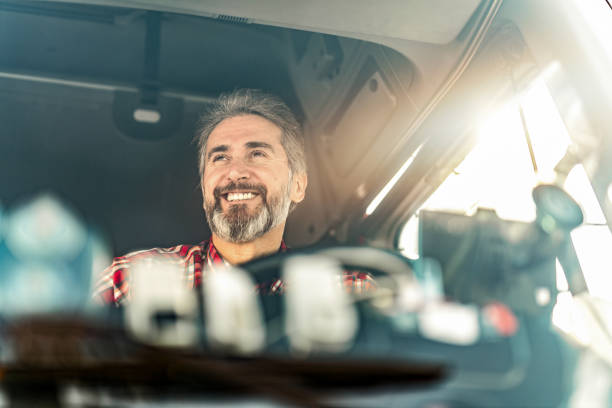 Have you considered becoming a Heavy Goods Vehicle (HGV) driver? Perhaps you're already in the industry but are looking for a fresh workplace to re-ignite your drive and passion? Zoom Recruitment can help kickstart your career as well as match current drivers to their dream role. Have we whet your appetite? Read on to discover why HGV driving could be the perfect job for you and why Zoom will help get you on the road to securing your next position.
Why become a HGV driver?
If you're contemplating a job as a HGV driver but need an extra nudge then here are some of the many benefits to the role.
The industry is growing and the demand for logistics and transportation has increased. So, if you're looking for long-term job security then HGV could be the answer.
Additionally, HGV drivers have a lot of opportunities to build on their experience, learn new skills and gain qualifications. That's right, HGV driving doesn't have to be a static job. In fact, there are plenty of chances for career progression.
If you're somebody who longs to get away from the mundane 9-5 cycle, then become a HGV driver. Step outside the office and find yourself on the move, exploring the country and beyond – just by doing your job. HGV driving promises not to get boring, as you'll be visiting new places every day, with each job varying.
The flexibility the role offers is hugely attractive. With different hours, workloads and distances available, drivers are often able to work with businesses to ensure their role suits their lifestyle.
Ultimately, if flexibility, career progression and variety is what you're after then becoming a HGV driver could be a step in the right direction.
What's next?
Does the idea of becoming a HGV driver sound appealing? Before you get in the driving seat, there are a few crucial steps you need to take, including getting a Large Goods Vehicle (LGV) licence.
To get your LGV licence, you need to take a theory test, which means you must be competent in maths and English. You must be 18 or over, hold a full driving licence and have a good driving record. You need to have good eyesight and will have to pass a medical as part of the LGV test.
There are several ways you can get a licence, either through your current employer, if you work for a transport operator, or you can fund it yourself. As well as an LGV licence, you will also need a Certificate of Professional Competence (CPC), otherwise known as the Driver CPC. Find out the training and test involved in getting your CPC by visiting the GOV.UK website.
Why use Zoom recruitment?
So, you've decided you want to become a HGV driver, or are a current driver and fancy a change of scenery? You're qualified and ready to hit the road. It's time to get in touch with Zoom Recruitment. As a dedicated logistics recruitment agency with a wealth of experience in filling driver roles, Zoom are undoubtedly the people you want by your side when searching for a new role.
Operating in Kent, Surrey, London, the Midlands and beyond, we work with some of the most established blue-chip brands in the industry, many of which are looking for a HGV driver to join their team.
Our knowledge of the industry means we understand how important it is to match a candidate to the right role, in order to provide a smooth logistics chain. We work hard to ensure both employers and job candidates are totally content with the partnership, making sure that the role works for both the driver and the business.
We have full drivers' negligence insurance which means we can provide cover for accidental damage caused by drivers who are hired via Zoom Recruitment, giving our candidates total peace of mind. Better still, Zoom provided round the clock support for both employers and candidates, 24 hours a day, seven days a week.
And with an attractive referral scheme here at Zoom for those successful candidates who introduce a friend to Zoom, there is even more reason to get in touch.
If you're ready to find your next HGV driving role then get in touch. Zoom Recruitment is here to help you every step of the way, so don't hesitate to get in touch.