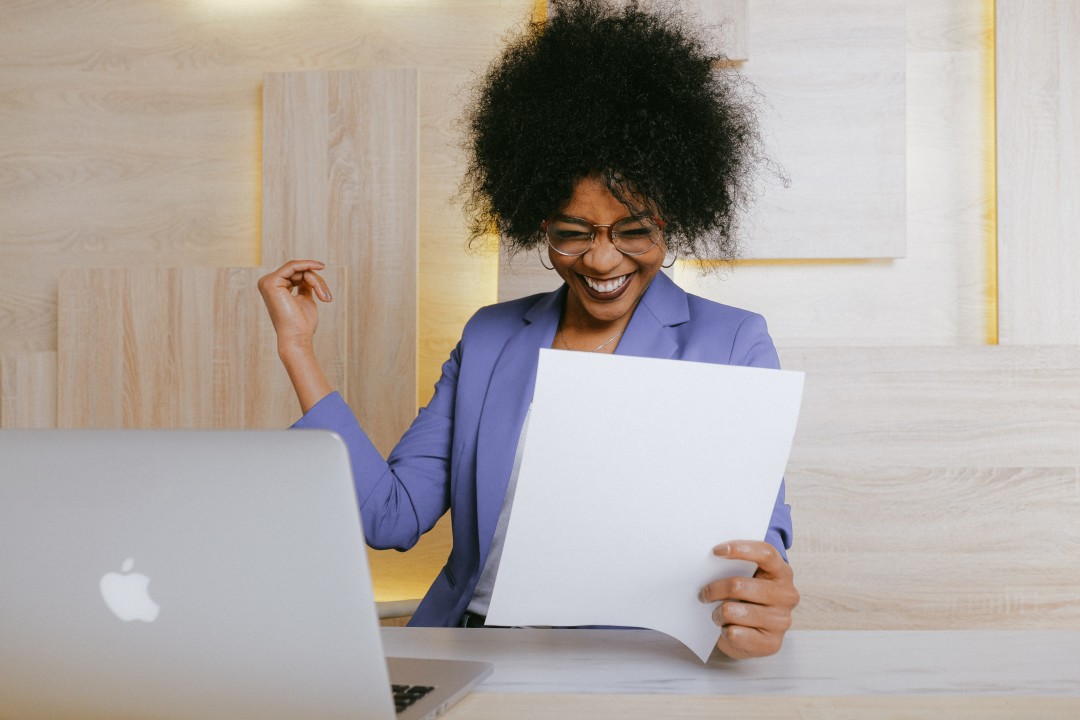 Lockdown is being lifted, restrictions are easing, and life is starting to return to normal, which means recruitment is on the rise again. One thing for sure is, the roadmap out of lockdown is being welcomed with open arms by the world of recruitment, with job postings recently hitting an all-time high in nearly 25 years.
Yes, having taken a blow in 2020, the demand for staff did a total U-turn this year, with vacancies increasing at the quickest rate since October 1997. In fact, the last week of April saw the number of job adverts reach 211,000, a record high for any week since the start of the pandemic. During the first week of May, as signs of normality became clearer within the UK, a total of 1.53 million job adverts were posted, of which 180,000 of those were new.
The figures say it all. It's clear that as restrictions ease and light can now be seen at the end of the tunnel, confidence is growing among businesses and companies to start recruiting again. What's more, here at Zoom Recruitment, we have seen a huge demand in organisations wanting to hire permanent staff members. Our advice to those with permanent space to fill? Act fast.
Despite figures demonstrating that job postings are on the rise, it also looks like candidate availability is dropping. The availability of candidates fell in April, at the sharpest rate since January 2020. Having faced such an unpredictable year, this comes as no surprise. Given the current climate, job seekers crave job security more than ever, while needing to feel immediate trust and reassurance from what could be, their next place of work.
Furthermore, it is now fundamental that there is some sort of attraction, pulling candidates towards a job. With people reluctant to leave their current roles, businesses must look at their pay scales and consider increasing their starting salaries as a way of encouragement for potential candidates. Businesses looking to recruit need to understand, recognise, respect and ultimately, act on this.
Of course, with so many jobs being advertised daily, there's competition between businesses to recruit, which means candidates are feeling spoilt for choice. With this in mind, businesses must stay on top of their recruitment game. Now is not the time to get complacent, especially when it comes to the interview process if they want to secure the ideal candidate. Delaying getting back to candidates, or pro-longing the interview unnecessary could easily result in them missing out on clinching the best person to join their team. Work with Zoom Recruitment and avoid letting that perfect candidate slip through your fingers.
Partnering with Zoom Recruitment
At Zoom Recruitment, our consultants understand that securing great talent is the lifeblood of the business and at the heart of success. We know that identifying, attracting and retaining staff with specialised skill is vital to any successful operation. That's why we firmly believe that to help our clients find the perfect permanent candidate, we need to offer more than just a head-hunting service. At Zoom, we work hard to connect and build relationships with potential candidates who are searching for new opportunities. We work with our clients to present those searching for a new role, with the 'right' opportunity, to ensure we're attracting the best-suited talent to fill each available position. After all, to successfully recruit, it would be unrealistic for us to rely solely on attracting new talent, we employ several recruitment strategies to ensure we retain and attract our best candidates.
We work hard to ensure we offer a proactive recruitment style, based upon honest and friendly communication. Recruiting successful candidates is at the heart of what we do, and we are immensely proud of the reputation we have within the marketplace.
We strive to build strong relationships with each of our clients. Engaging with Zoom Recruitment means you get more than just a CV. We are fully REC qualified consultants, who recognise the importance of keeping updated with all of the latest HR and HMRC policies that may impact the recruitment sector. When you partner with us, we share our knowledge of salary trends and current market conditions with you, allowing you to stay one step ahead of competing recruiters. With today's recruitment sector forever changing, it is more important than ever to have Zoom by your side, advising you throughout your recruitment decisions.
Here at Zoom, we work with some of the world's most established blue-chip brands, which means we have a wealth of expertise in developing recruitment solutions to meet the needs of each client. We take pride in being an innovative leader within the recruitment sector.
Our consultants are contactable 24/7, supporting clients throughout the whole recruitment process, from creating the most attractive package for candidates, before advising them on best practice during the interview and recruitment process.
If you're looking to recruit, then it's time to get in touch with Zoom Recruitment. Together, we can find the perfect candidate to fill that permanent position. Get in touch today.