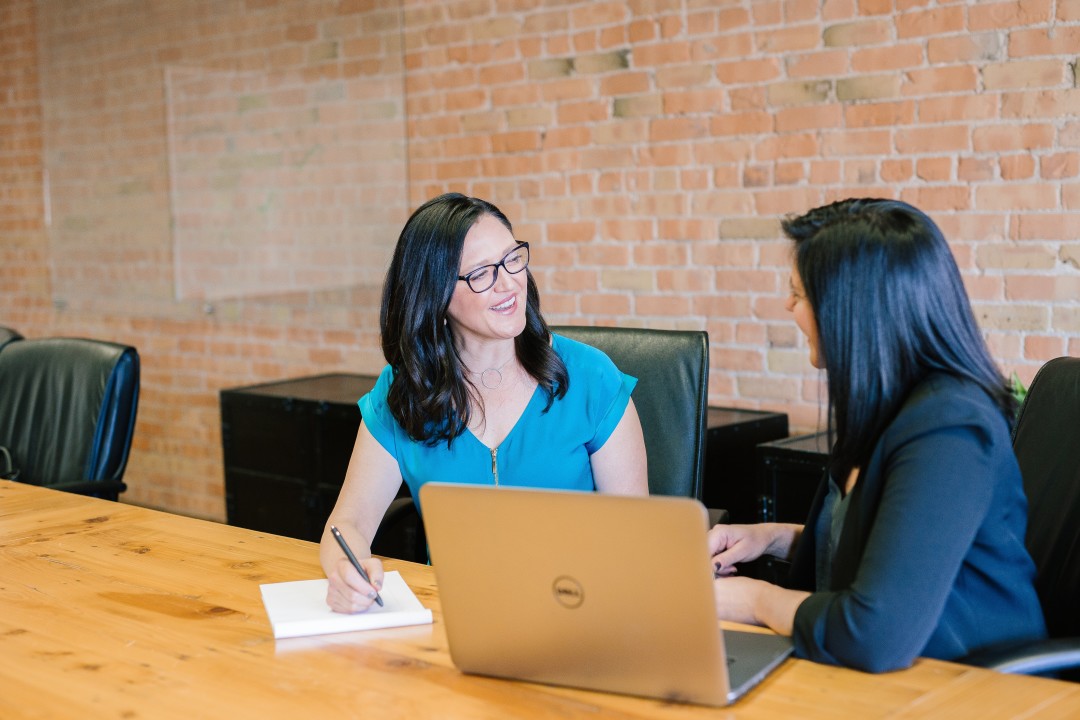 Let's be honest, we all have those days when we're not feeling 100 per cent. Whether it's concerns surrounding family, friends, finances – or even work – there are plenty of factors that can influence our wellbeing and mental health, resulting in us feeling anxious, stressed, or even depressed. While this is often referred to as mental health, it's important to remember, that we all have mental health – it's just sometimes, we have good days and likewise, some not so good days. In fact, one in four of us will experience some sort of mental health problem each year and that number is only on the rise.
There's never been a more important time for us to raise awareness of mental health while making sure we, and those around us, prioritise our wellbeing – and the workplace is no exception. Mental health issues can not only have a detrimental impact on a person, but they can have a huge effect on that person's performance at work, as well as their colleagues around them. To help you better support your staff with their mental health, here are five top tips from Zoom Recruitment.
1. Talk About Mental Health
It might sound obvious but the first step towards supporting your staff with their mental health is to not treat the subject as a taboo – and instead, talk openly about it. Latest research shows that people who have mental health problems reveal stigma and discrimination make things worse and make it more difficult to recover. Simply put, not talking about mental health can actually create a toxic environment for your staff.
With this in mind, it's time to challenge the stigma and to change the way your employees think and act about mental health. Simply talking openly about mental health and wellbeing could be the first step a member of your staff needs to getting the help and support they require.
2. Create A Safe Environment
Going hand-in-hand with talking about mental health, is creating a safe environment for your staff to open up. In so many cases, employees feel scared to talk about the way they feel. It's so important that you create a trustworthy environment for your staff – helping them to comfortably share how they are feeling and confident that they won't get judged. Better still, it's time to treat mental health problems, like you would if a staff member had a physical injury.
Furthermore, staff need to know that if they do choose to speak up about their mental health, then they will not be discriminated against and instead, be nothing but supported.
3. Encourage Regular One-To-Ones
It's important that you promote and encourage regular one-to-ones between staff and their managers in your workplace. And, these need to be an opportunity for staff to confidently and confidentially share any problems they have with their team leaders, re-assured that they will be supported. Likewise, frequent catch-ups should be two-way conversations, with managers equally comfortable to speak openly about any concerns surrounding mental health they might have.
4. Arrange Mental Health First Aid Training
We've all heard of first aid training, but what about mental health first aid training? Mental health first aid training was first introduced in England back in 2007 and since then, almost half a million people across the country have successfully completed an official training course.
In short, mental health first aid training is an educational course that teaches people how to identify, understand and help a person who might be developing a mental health issue. Once trained, these staff members should be able to confidently help someone who is showing signs and symptoms of mental health issues, while guiding them towards the appropriate and necessary support needed. Remember, launching mental health first aid training could help prevent a person's mental health issues from getting worse – it's definitely worth investing in.
Remember also, that introducing official mental health first aiders also gives your staff a 'wellbeing champion' that they can approach with confidence and speak to about any mental health concerns or issues they might have.
5. Invest In Wellbeing Advice, Programmes Or Workshops
From official support programmes to advice sheets and educational workshops, there are plenty of additional ways you can really show staff you are taking their mental health seriously and supporting them with their wellbeing.
Employee Assistance Programmes (EAP) are provided by external organisations across the country to support your staff with their mental health. They offer support with things like debt and money management tips while providing counselling for employees and their immediate families.
If you'd rather do things in-house, instead of teaming up with an external company, then why not create monthly factsheets, covering different topics that might impact a person's mental health, while advising them on how to better their wellbeing?
Likewise, you might want to consider launching a series of workshops – led by one of your mental health first aiders, or an outside professional – to raise awareness of mental health, while educating your workforce on wellbeing.
Supporting staff with their mental health is undoubtedly crucial. Standing by an employee when they experience mental health problems will not only help you keep hold of a valuable staff member, but it will send a positive message out to the rest of your staff about your organisation's values. At Zoom Recruitment, we understand that creating a supportive environment for your staff isn't always as simple as it sounds and can often seem overwhelming. After all, to support your staff, we recognise that you need support too. That's why we are committed to working with every single one of our clients and providing them with the essential guidance needed to help them be the best employer they can be. Get in touch and speak to a member of our team today.