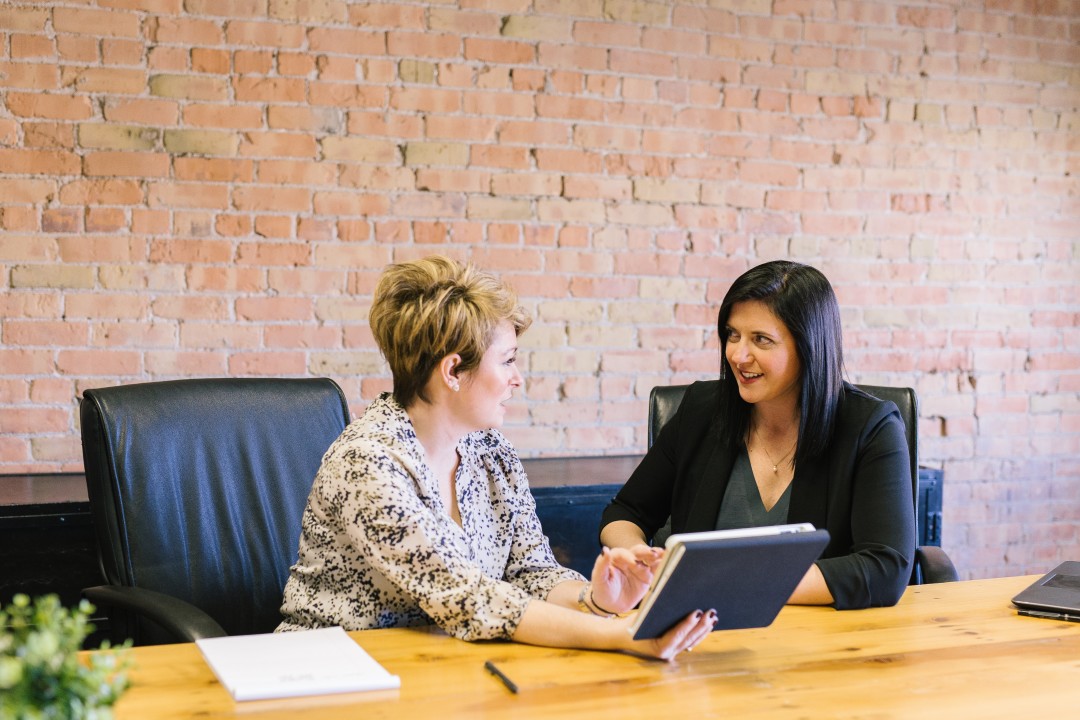 2021: a year that's seen the job market reach record-breaking levels and unemployment rates dropping, with businesses across the country screaming out to be filled, forcing some sectors to offer extraordinarily high pay packages to entice potential candidates. And of course, there's been a shift in the way industry's recruit, with the digital revolution allowing businesses to adapt more traditional processes and take them online, to suit the current climate.
It's fair to say it's been a rollercoaster of a year, recruitment wise. Let's explore in more details how 2021 has shaped the recruitment industry*.
A drop in unemployment
In a year that saw the job market boom, we've definitely seen a drop in unemployment, with rates falling to 4.3 per cent in November, the lowest it has been in 2021.
Of course, the huge rise in job vacancies has obviously helped, along with an unsurprising desire for job certainty, but what about the increase in the national minimum wage?
Traditionally, minimum wage increases often leads to a rise in unemployment, due to businesses not being able to keep staff on. However, it seems that this year is different, with employers choosing to keep staff on at a higher salary, thanks to a boost in worker productivity. In support of this theory this theory, according to a recent study carried out by the Recruitment and Employment Confederation's (REC), of those asked by the REC, 23.4 per cent of businesses said that the rise in national living wage had impacted the productivity of their current workforce.
Shortage of candidates
With workers looking to stay in their current role and the number of job vacancies rising – a record of 1.2million in September, the highest it has been since 2001 – there has been a clear shortage of candidates.
It's no secret, those wanting to recruit this year have struggled more than usual. According to the REC, 31 per cent of those recruiting suggested that workers' reluctance to change jobs seems to have had the biggest impact on hiring. Interestingly, while Brexit seems to still be impacting recruitment on many levels, only 15 per cent of those asked, believe that current immigration rules preventing skilled workers from EU countries from taking on work in the UK is impacting the difficulty to recruit.
Digital recruitment
According to the REC, the biggest challenge anticipated by recruiters this year was the ongoing public health restrictions and social distancing measures, with 41 per cent voicing their concerns.
With that in mind, those wanting to hire were forced to change their recruiting style, with in-person interviews practically possible during the early months of 2021. However, thanks to the digital revolution, job interviews and training were carried out virtually, whenever possible – a process that has since been adopted permanently across a number of industries.
Flexible working
Of course, it's not just the recruitment journey that has been hit by the pandemic, it's staff working habits too. The past year has definitely forced many people to work from home, with business owners having no other option than to adapt their flexible working policy to suit social distancing rules. It seems like this is just a temporary measure though, with 63 per cent of those asked by the REC, expecting there to be no change to their employees' working locations once COVID-19 restrictions have been lifted.
Partner up with Zoom Recruitment in 2022
The amount of job vacancies open is at an all-time high and the posts need to be filled. One thing discovered by many in 2021 is the hiring process comes with too many challenges to take on by yourself. Gone are the days where a one-person HR team can seamlessly manage the recruitment process. Instead, it's time to partner up with Zoom Recruitment.
With extensive experience working with a number of blue-chip companies across the nation, our team of experts are here to support businesses and candidates throughout the entire recruitment process. Our wealth of experience in the industry means that we can confidently match a job role with the perfect candidate, while simultaneously looking at building staff retention.
Looking to hire? Or, looking to be hired? Get in touch with Zoom Recruitment. When it comes to recruitment, we are with you every step of the way.
*With a specific focus on a recent study (Jobs Outlook Topical Questions) carried out by the Recruitment and Employment Confederation's (REC) throughout 2021
Lorry driver jobs offering wages up to £60,000 amid shortage

November 19, 2021